Who Makes Simplicity Mowers: The Largest Mower Manufacturer
When it comes to cutting grass, Simplicity mowers are some of the best options available. But who makes them and why should you choose their mowers for your lawn care needs?
Simplicity Manufacturing Company founded in 1922 by William J. Niederkorn, makes garden and lawn equipment. In 2004, Briggs & Stratton acquired the company.
This article will cover who makes simplicity mowers, the history of Simplicity mowers, and how they offer a superior mowing experience.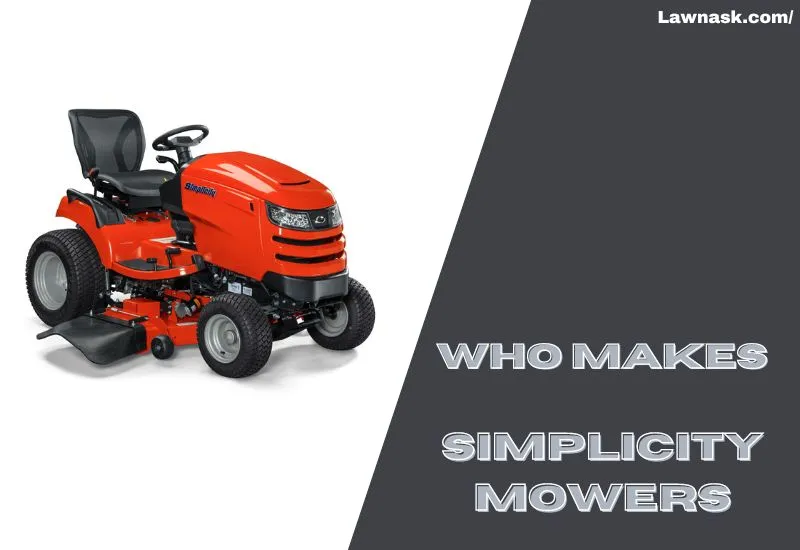 About the Manufacturer – Who Makes Simplicity Mowers
Since the brand's establishment in 1922 by William J. Niederkorn, Simplicity Manufacturing Company has been a leader in the lawn and garden equipment industry, pioneering the production of two-wheeled tractors on wheels in 1939.
During World War II, the company temporarily halted production of lawn and garden products and instead supplied electric fence inspectors and surface grinders to the War Production Board.
In 1957, Simplicity released its first riding tractor, the Wonderboy model. Allis-Chalmers bought the company in 1965, but their management bought it back in 1983.
The company has taken on various partners and acquired many subsidiaries through its journey.
In 2004, Briggs and Stratton acquired Simplicity and all its subsidiaries for $227.5 million, and they now manufacture and market Simplicity as well as other lawn care brands.
Where Are Simplicity Mowers Made?
Simplicity, a privately held manufacturing company based in Port Washington, Wisconsin, is dedicated to producing quality lawn tractors, mowers, and snow throwers.
After acquiring the Snapper brand in 2002, Simplicity added these products to their line, adding value to their existing portfolio.
It is unclear if all the parts of the garden tractors, mowers, and snow throwers are made exclusively in the USA or if some parts are imported and then assembled in the States.
Are Snapper and Simplicity the same?
No. Snapper, the all-American lawn mower company, has been around for over 75 years. This iconic brand has seen its fair share of shifts and changes, from the acquisition by Simplicity Manufacturing to the more recent move of production to Briggs & Stratton's factory in Wauwatosa, Wisconsin.
Today, Snapper is still synonymous with quality and performance, offering a range of lawn care products, from mowers to trimmers to leaf blowers.
Whether you want to spruce up your small backyard or tackle a larger commercial job, you can trust the reliability of a Snapper product to get the job done.
What Types of Mowers Does Simplicity Produce?
Whether you are looking for a push mower, a riding mower, a lawn tractor, a zero-turn mower, or a lawn care system, Simplicity has the perfect product for you. Some of the models are given below:
Zero Turn Mower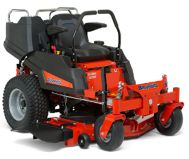 The zero-turn mower type comes with multiple models. Like: Courier, Courier XT, Contender XT, Citation XT, Cobalt, and Cobalt LE. Features with:
Integrated cargo bed for versatility
Suspension system for increased comfort
Foot-operated deck lift mechanism
Choose the preferred cutting height
Increased speed
Durable and reliable
Compact design for restricted areas
Riding Mower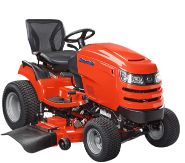 Regent, Broadmoor, Conquest, Prestige, Legacy XL are the five models of Simplicity riding mowers. Commonly feature with:
Less operational impact during the cutting process
Highly ergonomic and comfortable use
Durable construction and powerful engine
Can handle lawn maintenance for any season
Has an easy-to-use and adjustable lift system
Provides extended power engine life
Durable welded deck
Walk Behind Mower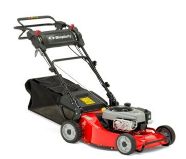 Simplicity manufactures some of the best Walk Behind Mowers. The most common model is Simplicity 21″ walk behind mower self-propelled. Comes with:
Ease of use
Ergonomic handles
Intuitive controls that make mowing your lawn a breeze.
Robust frames and durable components
Feature a variety of attachments (baggers, thatcher, and snow blowers)
Related Post: How To Troubleshoot Simplicity Zero Turn Mower Electrical Problems?
What Engine Does Simplicity Mower Use?
Simplicity mowers are power-packed with the reliable and durable Briggs & Stratton Professional Series engine.
With a power range of 6.5 to 27HP, Briggs & Stratton Professional Series engines are used in 8 out of 10 of America's leading lawn mower brands, making them both reliable and easy to maintain.
The Professional Series engine provides the power necessary to mow the toughest lawns with ease.
How Good is Simplicity Mowers?
The company has loyal customers due to their products' reliability and quality. The top three reasons to buy a Simplicity mower:
Suspension
Most Simplicity riding tractors and zero-turn mowers have different suspensions.
Models of riding tractors have varied suspensions. Most have their Suspension Comfort System (SCS). Some mowers incorporate front and/or back suspension coils for comfort.
Zero-turn vehicles have three suspension types: SCS, pivoting front axle, and full independent suspension. Each suspension improves comfort and mowing speeds.
Premium feature
You can buy Simplicity models with features like power steering, electric height adjustment, and even push-button start without emptying your bank account.
Durability
Mowers from Simplicity will last you a long time. As so, it contributes to the brand's already substantial number of dedicated customers. When compared to many other household manufacturers, these mowers feature superior construction.
What are the Best Simplicity Mowers?
There are a variety of Simplicity mower options. Users' most preferred ones are listed below:
Simplicity 2691418 Prestige
This top-of-the-line mower from Simplicity offers more than just an exclusive suspension system. Its free-floating mower deck follows the contours of your lawn and stripes it with ease, while its electronic fuel management and hydraulic lift lever make mowing a breeze.
With 25% less operational impact than other brands, it's well worth the investment butrequires frequent maintenance.
Simplicity 5901744 Contender XT
The 5901744 Contender XT Mower is a quality zero turn mower that can handle the toughest lawn maintenance tasks. Its Commercial Series Engine provides constant torque and speed, making mowing vast areas easy.
The adjustable lift system is lightweight and easy to operate, and its ability to work in harsh weather makes it trustworthy and robust.
This kind may not be suitable for smaller lawns and cost more than competing models.
Simplicity 5901743 Contender XT
The 5901743 Contender XT Zero Turn Mower is a reliable and efficient choice for your lawn maintenance.
Featuring a deck lift system and adjustable cutting height, it provides a comfortable ride and dependable cutting performance. The belt system also ensures that the drive belt remains secure, allowing for smooth and easy operation.
For those looking for an efficient zero-turn mower for larger lawn, the Simplicity 5901743 Contender XT is an ideal choice.
Simplicity Mowers Price List
The price list of different models of simplicity mowers are given below:
Types
Models
Price Range
Simplicity Zero Turn Mower
Courier
$3,799.00- $5,849.00
Courier XT
$6,599.00- $7,699.00
Contender XT
$8,399.00- $9,899.00
Citation XT
$10,749.00- $11,249.00
 
Cobalt
$14,899.00
 
Cobalt LE
$17,849.00- $18,699.00
Simplicity Riding Mower
Regent
$3,649.00- $4,549.00
Broadmoor
$5,499.00- $7,899.00
Conquest
$9,999.00
Prestige
$10,999.00
Legacy XL
$14,699.00
Does Simplicity Mower Provide a Warranty?
Simplicity offers a comprehensive service package and a generous warranty, giving customers peace of mind in their purchase according to the models for around 2-3 years.
With features like seating, controlled traction, and quick-hitch deck removal, Simplicity has all the amenities one could want from a lawn care machinery provider.
To ensure customer satisfaction, Simplicity also provides warranty service only through authorized service dealers, further guaranteeing the quality of their products.
Where to Buy Simplicity Lawn Mowers?
Here is a list of some of the best places to buy a Simplicity lawnmower:
Turf Depot
Turf Depot is the premier Outdoor Power Equipment distributor in the North East of the US states. They sell Simplicity riding mowers in several versions. Turf Depot has basic and advanced mower models with costs of $3,649.00-$14,699.00
Coleman Lawn Equipment
Coleman Lawn Equipment, Inc. has been proudly selling Simplicity zero-turn mowers in southern Illinois and surrounding areas. Depending on the model, prices range from around $3,799.00 to $18,699.00
Frequently Asked Questions (FAQs)
Who makes Simplicity mowers?
The Briggs & Stratton-owned Simplicity Manufacturing Company makes Simplicity mowers.
Are Simplicity mowers environmentally friendly?
Simplicity mowers feature low-emission engines and other features that reduce their environmental impact.
Is Briggs and Stratton a Chinese company?
No. Briggs & Stratton Corporation is an American manufacturer of gasoline engines with headquarters in Wauwatosa, Wisconsin.
What features do Simplicity mowers offer?
Superior mowing features offer convenience and comfort. Suspension Comfort System, Automatic Controlled Traction, Fast HitchDeck Removal System, intuitive dash displays, and electronic height-of-cut adjustment improve mowing.
Does Simplicity offer financing options?
Related Posts: