Who Makes Kohler Engines: The Brand You Can Rely
Kohler Engines are among the most popular and reliable engines for lawnmowers. The machines have been around since the 1920s by the founder, John Michael Kohler, and these are known for their power, efficiency, and smooth operation. But who makes these engines?
In 1873, Kohler Company was established as a small iron and steel foundry. Furthermore, it quickly expanded into a diverse manufacturing company. Kohler is dedicated to delivering reliable and innovative solutions to maintain its leading position and growth.
This article will concentrate on who makes Kohler Engines, the company, its products, and the reasons why these are an excellent option for your lawn care needs.
About Kohler Manufacturing Company
Kohler Manufacturing has led the lawn and garden care equipment since 1920. The company today creates some of the most innovative engines for commercial and residential mowers in the US from a small iron and steel foundry.
Throughout the 1920s, Kohler has led the grass care industry with cutting-edge products and technologies, from small, lightweight engines that could power farm equipment to the Command Pro engines of the 2000s.
Kohler's Command Pro EFI (Electronic Fuel Injection) engine has boosted growth. This collaboration has revolutionized the market by providing higher fuel efficiency, more performance, and lower emissions.
Kohler continues to lead the professional grass care sector with the best items and services.
Where Are Kohler Engines Made?
Located in Kohler, Wisconsin, Kohler is proud to manufacture most of its engines in the United States. In 1873, Kohler had four employees and was founded in a
foundry- like in Sheboygan; today, it has eventually become an industrial powerhouse on a global level.
Hattiesburg, Mississippi is where Kohler builds its Courage series engines. When customers go for a Kohler engine, they can rest easy as they know that the company concentrates on American-made products without compromising quality or craftsmanship.
Why is Kohler Considered a Good Brand? (Can Kohler Engine Fulfill Your Grass Care Needs)
Here are a few reasons why I will tell you to consider Kohler Engines_
1- Electronic Fuel Injection (EFI) Technology
Kohler has enhanced and incorporated Electronic Fuel Injection (EFI) Technology by introducing the Confidant EFI, Command PRO EFI CH440, and Command PRO EFI 999cc. Most customers, reviewers, and technical & automotive specialists have praised this technology.
Because the new EFI engines are expected to save 25 percent on fuel, both commercial and customers will benefit from the technology's improved power and dependability.
2- Ensures Great Comfort
Low vibration levels are a trademark characteristic of Kohler engines, which reduce operator fatigue during extended usage.
Additionally, many Kohler engines feature sophisticated air filtration systems and noise-reducing designs. It contributes to a quieter and more pleasant operating environment.
3- Affordable & Usable for All-seasons
In addition to offering such high-quality features, most Kohler engines are incredibly cost-effective. Besides, Kohler does not make engines to deal with one particular season. Instead, it produces all season's engines based on consumers' requirements.
4- Durability & Reliability
Even though these engines are cheaper than the other premium mower engines, they offer a maximum of 5000-hour lifespan on some engine models.
Also, most Kohler engine models have ISO 50001 certification; Kohler can now take an organized approach to use assets that consume much energy effectively.
Kohler also offers an average 2 years warranty with its engines which has extended up to 3 years for some high-rated models.
Related Post: Kohler Engine Runs Then Dies: What to Do?
Are Kohler Tires Good Compared to Kawasaki & Honda Engine Brands?
Kohler undoubtedly offers some excellent tires.But if you compare the overall design, features, and quality with other high-end brands like the Kawasaki and Honda Engines, Kohler tires cannot beat them.
Kawasaki Engines
Kawasaki engines are known for their power, performance, and durability; they even last longer than many premium brand engines.
Most Kawasaki engines have gained 4.0 out of 5.0-star ratings from consumers and automotive reviewers. For many professionals, Kawasaki's General-Purpose Engines are the heart of their lawn equipment.
Honda Engines
Another recognized, powerful, fuel-efficient, and durable alternative is Honda engines. These engines often include cutting-edge technology and features, such as fuel injection systems, overhead cam designs, and low noise levels.
Are Kohler Engines Reliable? How Long Do They Last?
Yes, Kohler engines are reliable, and these engines have excellent quality. Most Kohler Engines are available in the market and can last at least 500-600 hours without significant issues.
The average lifespan of most Kohler engines is approximately 500 to 700 hours. Still, they also have an endurance of reaching 800 to 1000 hours when customers are careful with the oil and synthetic oil they use, as well as how often and hard they drive their engines.
Some popular and available Kohler engines:
Command Pro CV 730
It features Kohler's cutting-edge engineering and superior building standards, assuring durability and longevity.
It has a dual-cam design, hydraulic valve lifters, and a cast-iron cylinder sleeve, all of which help it run smoothly and require less maintenance.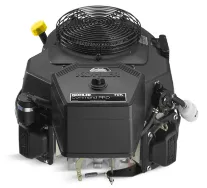 Courage XT-7
The most stable choice from Kohler offers more excellent engine protection and extended engine life with a dual-element air filter.
It is a popular choice among professionals and homeowners alike since it delivers a mix of power and performance for residential and light commercial uses.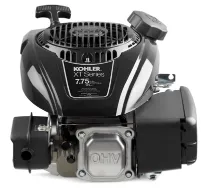 Confidant ZT740
One of the most reliable and influential engines designed by Kohler for commercial uses, particularly in zero-turn mowers.
A dual-element air filter is incorporated into the engine to keep the airflow pure and prevent dust for optimum performance.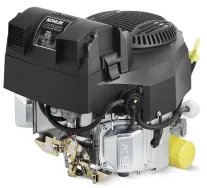 Good & Downsides of Kohler Engines:
Let's find the pros and cons of Kohler Engines,
Pros:
They are built to resist difficult circumstances and deliver enduring performance.
Kohler engines offer efficient and consistent power delivery, supplying optimal performance.
Kohler engines are versatile and can be found in various tools.
Cons:
Compared to other brands, Kohler engines might be slightly more costly.
Some users may still find them relatively louder compared to specific competitors.
There may be limited options available for particular applications.
How Much Does It Cost to Buy Kohler Engines?
Here's an approximate price list of some popular Kohler engine models,
| | |
| --- | --- |
| Model Name | Price Ranges Per Engine |
| Command Pro CV 730 | $3030.00 to $3130.00 |
| Courage XT-7 | $2844.00 to $2894.00 |
| Confidant ZT740 | $2719.00 to $2819.00 |
| Courage XT-6 | $1749.99 to $1799.99 |
| Confidant 747 CC | $2399.00 to $2449.00 |
Related Post: 8 Most Common Kohler Engine Problems: How Do You Fix Them?
What Do You Need to Consider In Selecting Kohler Engines?
Take notice of and keep in mind the following advices:
Determine the power output required for the application at hand. Take notice of the equipment's size and the functions it will serve.
Application Compatibility:
Make sure the engine you select is appropriate for the machinery it will power. Consider factors like the shaft type, mounting possibilities, and general suitability with the equipment's design.
Consider Kohler's customer service standards, the accessibility of authorized repair locations, and the supply of replacement parts.
Frequently Asked Questions (FAQs)
How often do you change the oil in a Kohler engine?
Why won't a Kohler engine start?
If the ignition coil is defective
Who is the owner of Kohler Motors?
Who uses Kohler engines?
Kohler engines are used by these power equipment brands: Dixon, Toro, Cub Cadet, Ariens, Husqvarna, Gravely, Dixie Chopper, Craftsman, Westinghouse, and Simpson.
Ending Thoughts
Overall, Kohler is a widely famous global engine brand, and multiple Kohler engines are trending in Asian consumer markets, mainly in India.
Even Kohler engines have a good track record of meeting the needs of a specific range of consumers.
Thus, making the best decision may also be helped by considering factors like service and support availability and cost considerations.
Related Posts: