Exmark vs Scag vs John Deere Lawn Mowers: 5 Key Differences
Exmark, Scag, and John Deere are three trusted brands to consider when selecting the best mower for your lawn care needs from the countless options on the market.
However, each of those three renowned brands has its own set of features and perks. So, you must first understand their key differences, to select the best one for your needs.
Keep reading the following article to learn more about the 5 main differences between exmark vs scag vs john Deere mowers.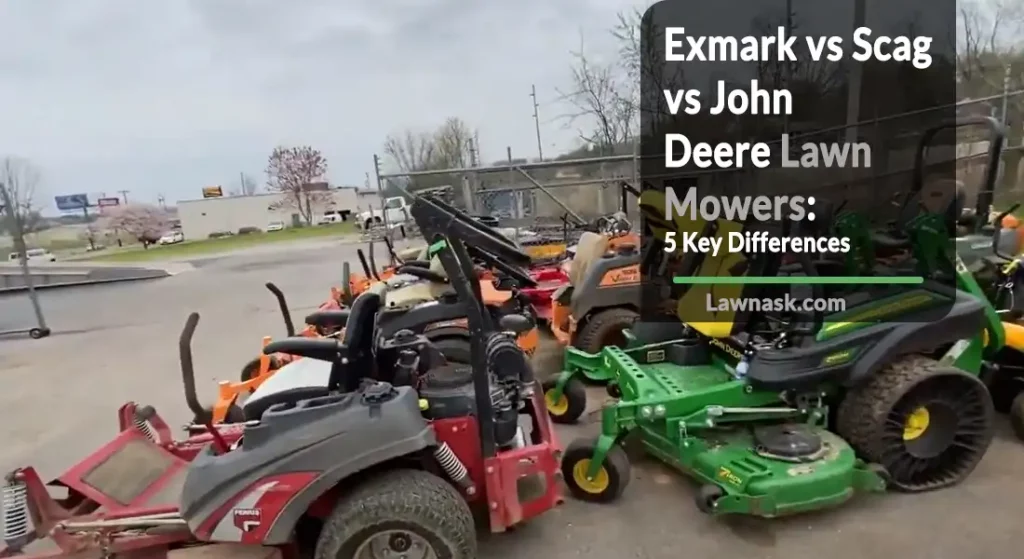 Quick Company Overviews
Exmark: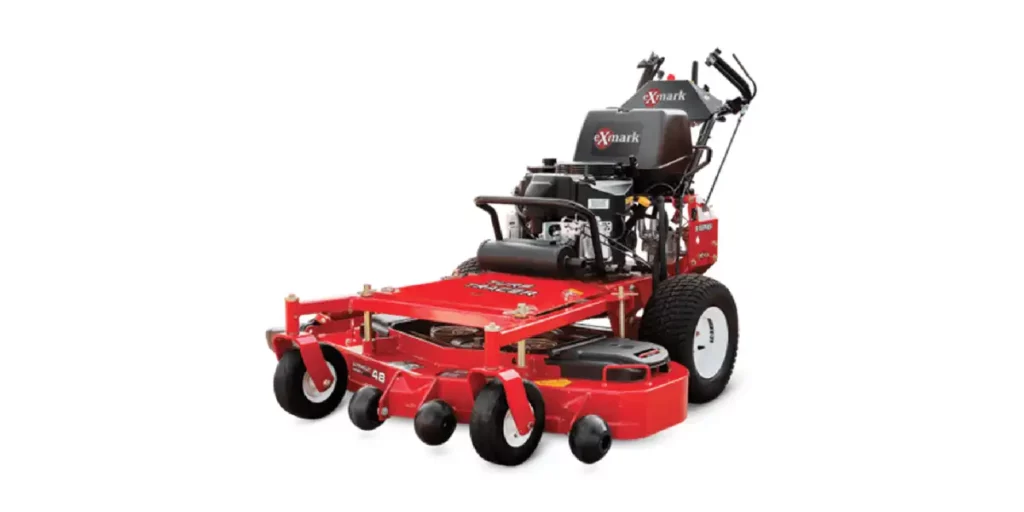 Exmark started its independent manufacturing journey in May 1982 with only seven employees. As the demand and competition in the global market grew rapidly, Emark included a commercial zero-turn and riding mower lineup in 1987. Read the entire history.
Scag: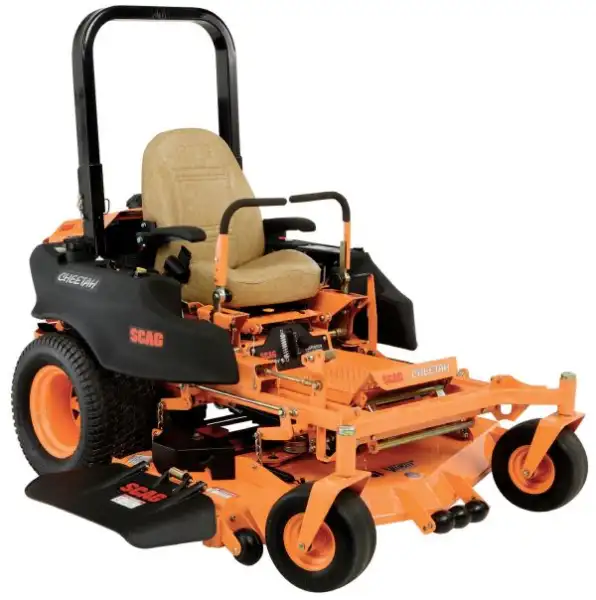 In 1983, Scag Power Equipment was formed under the Metalcraft of Mayville. But Metalcraft entirely acquired Scag Power Equipment company in 1986.
Scag started its manufacturing journey from its first production plant located in Mayville, Wisconsin. Read the full story.
John Deere: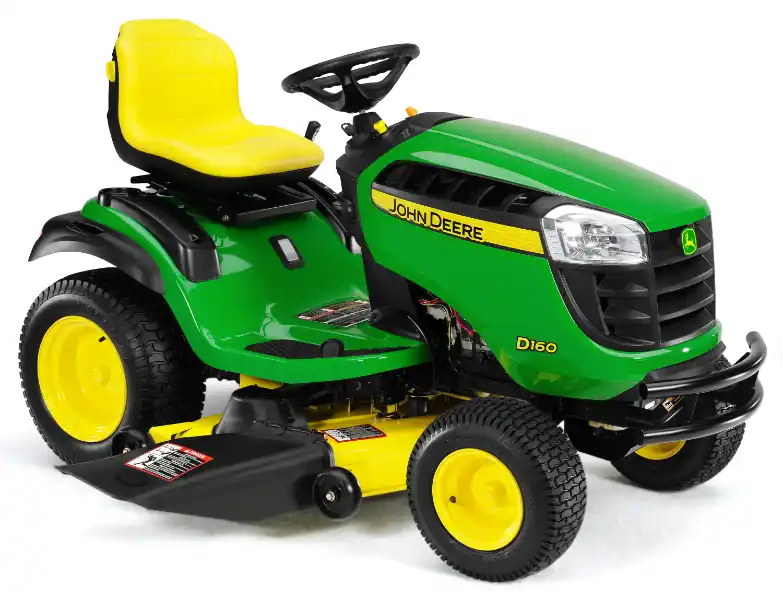 Based in Moline, Illinois, the John Deere Mower brand officially known as the Deere & Company was founded by John Deere in 1836 after he invented his first steel plows. The company entered the lawn care industry in 1837 with two tractor models.
Initially, Mr. John incorporated the company as Deere & Company in 1868. Continue reading John Deere's full history.
5 Key Differences Between Exmark vs Scag vs John Deere Mower:
Check out the detailed comparison based on their features_
1. Engine Type, Capacity, & Performance:
Exmark mowers are constructed with lightweight and easy-to-maneuver Kohler or Kawasaki engines.
Exmark powers its mower models with two types of engines_
Single cylinder (452cc) or
V Twin (708cc) air-cooled engines
These engines can reach 14.5 up to 27 Horsepower and offer up to 6 mph maximum speed.
Scag powers most mower models with Kawasaki, Kohler, or Briggs Vanguard engines.
Scag fuel-based models are powered by_
Kubota Diesel or
Kohler propane engines
Most Scag engines offer 16 up to 25 HP. But some premium models, like the Scag Cheetah mowers, feature up to 37 HP air-cooled engines.
Scag also offers up to 8 mph top speed.
Deere powers its mower models with Briggs or Kawasaki V-Twin cyclonic engines. These engines are designed to filter air and hold dirt out of the mower engine.
John Deere engines also feature_
Electronic Fuel Management
5-Step Cyclonic Debris Management for ensuring easier starting and extended engine life.
John Deere engines provide 11 up to 25 Horsepower and up to 7.2 mph top speed.
In general, Scag and John Deere Mowers are equipped with more powerful, efficient, and reliable engines.
2. Cutting System, Deck Quality & Cutting Experience:
Exmark Mowers are equipped with a 3-blade UltraCut Flex adaptable and adjustable cutting system. This cutting system uses lasers to evenly cut various materials, such as wood, metal, and plastic.
These models are constructed with heavy-duty steel and feature an anti-scalp roller to protect your lawn from damage.
Exmark also offers various size options for decks ranging from 30 to 60 inches.
Scag Mowers are designed with a 3-blade Velocity Plus™ Cutter Deck to meet the demands of professionals.
These commercial-grade steel decks are designed with_
massive openings and
a redesigned cutting chamber for high-velocity discharge and precise cuts at quicker ground speeds.
Scag decks are available in 48", 52", 61", and 72" width sizes. This cutting system also ensures maximum clipping distribution in any condition.

John Deere models are designed with 4-blade Accel Deep™ high-capacity decks.
These decks are constructed with 7-gauge steel and an anti-scalp wheel for added strength and extra protection.
Deere mower decks are available in 30 to 54 inches size options.
In general, Scag and Exmark offer more deck sizes to choose between and ensure a greater cutting experience.
Related Post: Scag Vs Spartan: Selecting the Best Mower for Your Garden or Yard!
3. Steering Grip & Control:
Exmark designs all the mowers with a zero-turn radius that contains a special steering lever for better grip and control to operate the mower smoothly.
Exmark also guarantees better maneuverability due to its independent dual hydrostatic transmission system which allows the mower to reach every tight space.
Scag designs all zero-turn mowers steering systems with high-quality steering dampers.
These dampers:
Eliminates negative hydraulic-system feedback via the levers.
Reduces operator fatigue.
Decreases the jerkiness while performing tight and exact maneuvers around obstacles.
Limits sudden directional changes to reduce turf tearing.
Most Deere models are designed with an ergonomic steering wheel with adjustable tension for improved control.
However, larger and premium Deere models are equipped with 4-wheel hydraulic power steering technology for precise handling and improved stability on difficult terrains.
All three brands ensure excellent steering systems, but John Deere models generally offer better grip and control over their mowers.
4. Suspension System & Wheel Drive:
Exmark Mowers are built with Suspension Comfort System™ consisting of Smart Ride Technology™, independent shocks, and springs.
This system not only provides a smoother riding experience but also helps to reduce fatigue during long mowing sessions.
Also constructed with Rear-wheel drive with an EZT transmission for easy operation, increased speed, and enhanced mobility.
Scag Mowers are designed with an adjustable suspension system, including a coil spring, shock absorber, and an anti-sway bar for improved performance.
The Scag suspension system also has adjustable preload settings and allows the user to adjust the ride for diverse conditions.
It even features a dual hydro gear wheel drive for precise control and better performance in demanding conditions.
Most Deere mower models feature a comfortable high back seat with armrests and adjustable suspension for superior comfort on rough terrain.
Also features single-speed transaxle wheel drive with hydrostatic transmission for easy operation and improved maneuverability.
Scag mowers generally offer better traction, & stability since you can customize the system according to your need.
5. Durability & Reliability:
Each mower model of Exmark has quality construction with reinforced decks for improved durability. They also have a reliable engine that offers extended service life.
According to several Exmark users reports, these mowers can even last up to 10 years if maintained regularly.
All the Scag mowers are built with high-quality commercial-grade components, such as heavy-duty steel decks and engines.
That means they are built to offer superior power and reliability.
Generally, John Deere mowers have a reputation for lasting longer than most available options. Deere mowers are constructed with durable components, such as stamped steel decks and reliable engines.
According to most users' reports, these mowers can last more than 10 years when maintained and serviced accordingly.
John Deere mowers are generally known for being the most reliable and longest lasting.
Exmark vs Scag vs John Deere Mower: Which One Is Better?
Generally, Exmark mowers are more powerful, easier to manage, and need less maintenance, but pretty expensive.
Scag mowers offer superior power and durability, while John Deere models provide excellent maneuverability and quiet operation.
Remember, which mower brand is the ideal choice for you highly depends on your need, preferences, and budget range.
Related Post: Exmark vs Ferris Mowers: The 8 Key Differences
Frequently Asked Questions (FAQs)
How many hours do Exmark mowers last?
They can easily meet a life expectancy of 1,500 up to 2,000 hours.
Is the Exmark zero-turn mower any good?
Yes. Exmark zero-turn models are built with quality components and advanced technology to guarantee optimum comfort and control over the mower. They even offer a warranty of 4 years or 1,000 hours.
What is the top speed of a Scag mower?
Some Scag models like-  Two-speed ZT-5400 can go up to 16 mph.
How long does a John Deere lawn mower last on average?
A JD mower can easily last up to 15 years only if maintained accordingly.
How often should the oil in a John Deere lawn tractor be changed?
On average you should re-oil your JD tractor after every 50 hours of operation.
Related Posts: