Top 7 Worst Zero Turn Mowers to Avoid in 2023
Currently, the zero-turn mowers have a big fanbase all over the world. But not all zero-turn mowers are created equal.
Some machines may have poor build quality, low durability, ineffective cutting performance, and unreliable features. Here are some of the top worst zero-turn mowers on the market:
Poulan Pro P46ZX
Swisher ZTR2454BS
Husqvarna Z254
Troy-Bilt TB225
Poulan Pro P54ZX
Ariens IKON-X
Snapper 2691319
What makes them so worse? It will not be a mystery if you just read on below!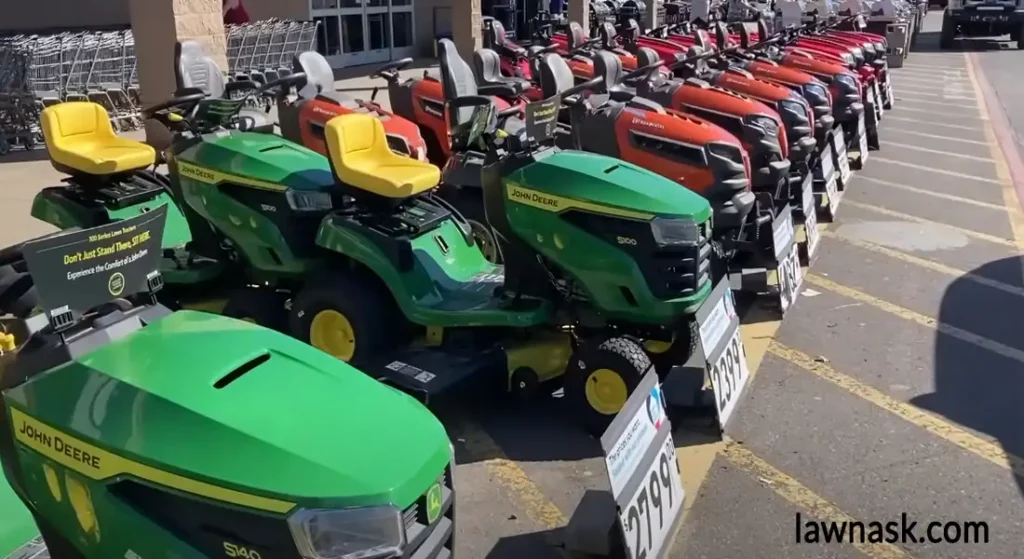 Top 7 Worst Zero Turn Mowers and Issues With Them
Here is a list of 7 of the zero-turn mowers that have received low ratings and negative reviews on Amazon as of 2023:
1. Poulan Pro P46ZX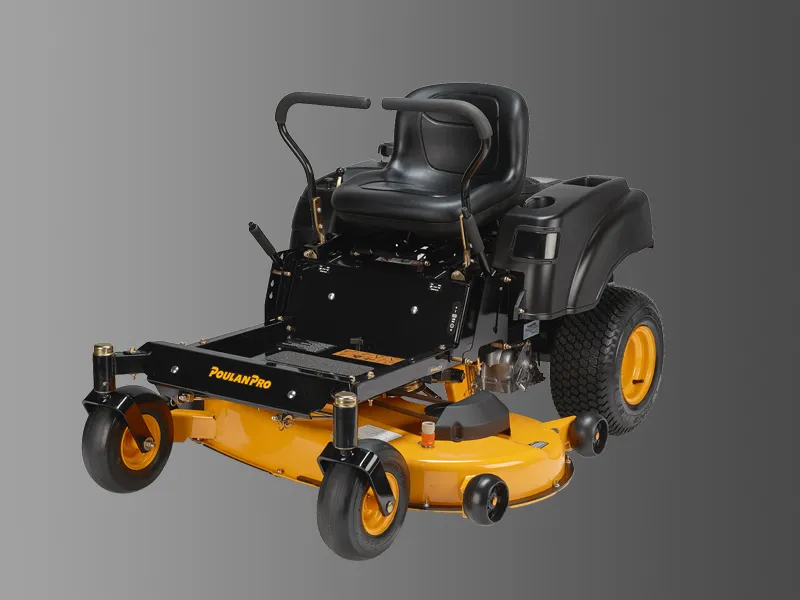 Some users have complained about the quality of the Poulan Pro P46ZX. Specifically the deck, engine, and transmission. They do not last long and require frequent repairs and maintenance.
The problem is primarily caused by plastic parts that are prone to breaking. Some users have complained that the P46ZX's deck is poorly designed and difficult to level properly, resulting in uneven cuts.
It is so bad that the mower aftermarket parts are sold in high frequencies on Amazon. And you will not even find many people purchasing it so much now.
2. Swisher ZTR2454BS Mower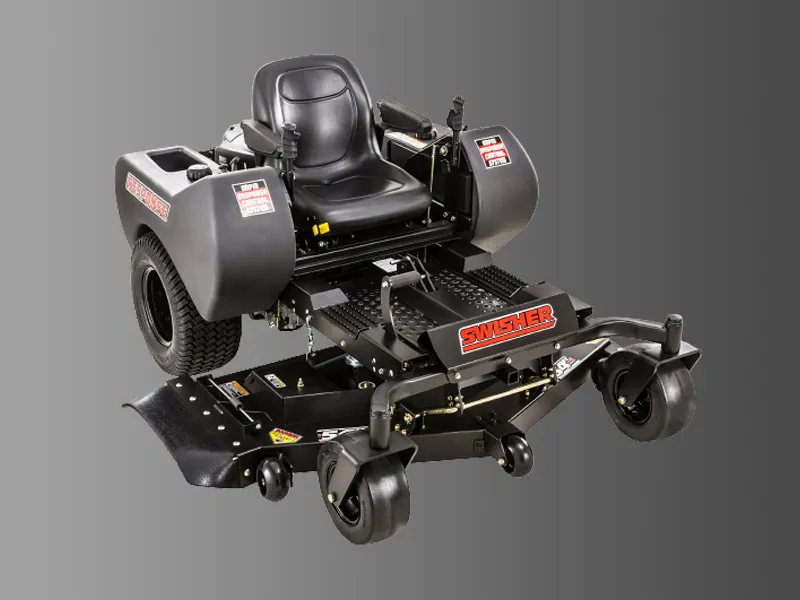 One of the biggest disadvantages of the Swisher is that it consumes a lot of fuel. It is also very big so it does not help with maneuverability.
According to some users, the engine on the Swisher ZTR2454BS mower is unreliable and prone to breakdowns. It results in costly repairs.
This mower's drive belt is prone to slipping or breaking. It causes the mower to lose power and become difficult to control.
Also Read: Top 5 Smallest Zero Turn Lawnmower Available in 2023
3. Husqvarna Z254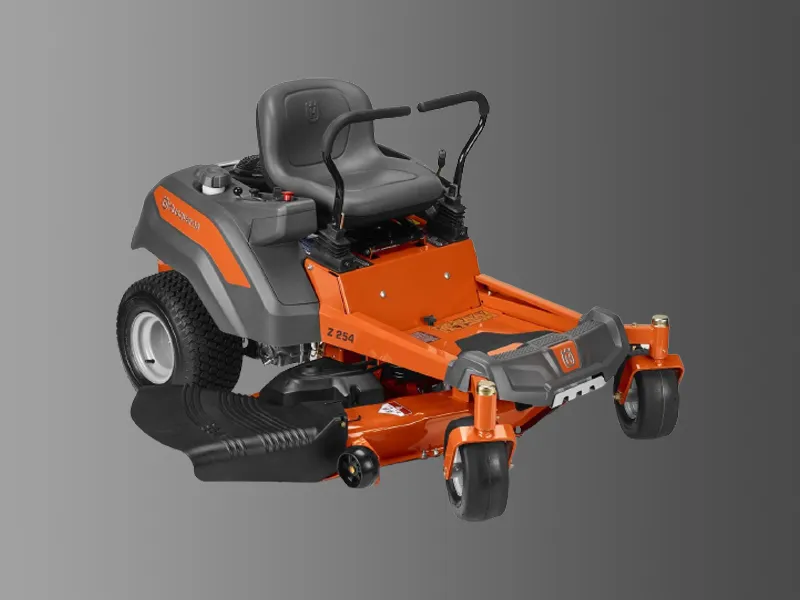 The Husqvarna Z254 loses power dramatically on even slight hills. When you hit the flats again, it recovers. Sometimes, it will not move forward or backward.
The engine might be fine, the blades engage but there may be no movement. With the engine running, you can pull in the left control arm by itself without the engine skipping a beat.
It continues to run until you return the left arm to its original position and pull in the right arm. Then the engine will immediately shut down.
Moreover, when the blades are engaged, the belt shakes violently and the engine attempts to die.
4. Troy-Bilt TB225
Some users have reported difficulty starting the engine. Particularly after the machine has been sitting for some time. Often, it is difficult to start right after coming off the box.
According to some users, the machine's plastic components (such as the fuel tank and throttle lever) are not very durable and may break easily. Others have complained that the trimmer line frequently breaks and is difficult to replace.
Once started the unit will not run unless it is almost in the choke position. Sometimes, the unit will not run hard enough to till at all.
5. Poulan Pro P54ZX
The plastic bushing that stabilizes the steering column snaps pretty often. Moreover, most times it doesn't engage and when it does, it is weak. Also, the Left side steering dog sticks out of engagement often.
Sometimes it has electrical problems which cause it to die off. The motor starts great but when you take the brake off it dies.
The Husqvarna Group, in collaboration with the Consumer Product Safety Commission (CPSC), announced a recall of certain Poulan Pro P54ZX on February 8, 2018.
It was deduced that the fuel line may be routed near the right rear tire. This allows the fuel line to rub against the tire.
6. Ariens IKON-X
Ariens is a large, seasoned lawn equipment manufacturer. But the IKON-X is ridden with problems and non-aesthetic features. After only 5-7 hours on the meter, an oil leak will appear.
Those are usually caused by a cracked drain plug/valve at the block. It appears that the installations are too tight. Some mowers throw the drive belt as soon as the engine is on.
At 6 months, the drive belt needs frequent replacements. It cracks easily. Even after fixing, the mowing belt keeps falling off. When a belt pops off a couple of times, it has internal damage and should be replaced.
The V fans on the top of each hydro drive impact the belt and cause it to fall from the pulley. There may also be a bent cooling fan fin.
Also Read: Zero Turn Mower Moves Slow! How to Fix?
7. Snapper 2691319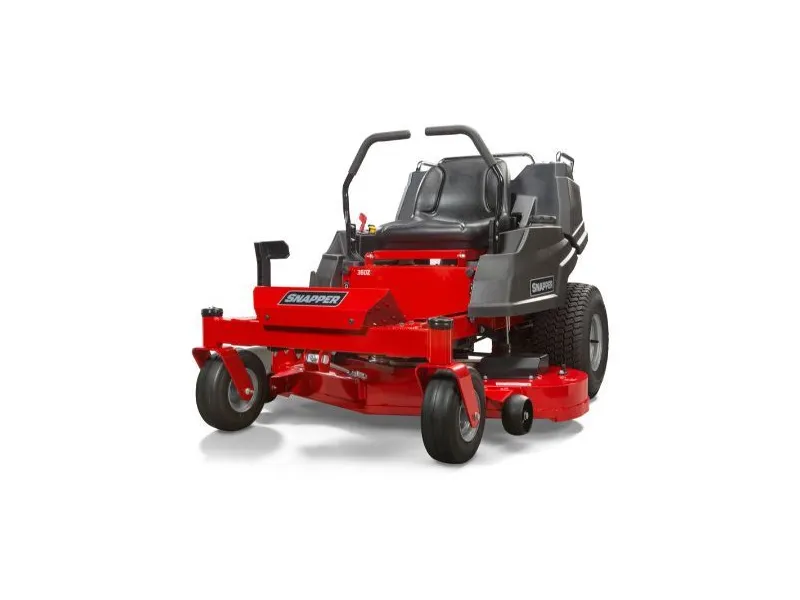 Some customers have complained that the mower is not as powerful as they had hoped. It struggles to cut thick or tall grass. Furthermore, some users have reported that the transmission is noisy and does not always shift smoothly.
Other complaints include issues with steering and handling. It is difficult to make the Snapper 2691319 mower maneuver in tight spaces or around obstacles.
Some customers have also reported issues with the mower deck and blades. These require replacement or service more frequently than expected.
Tips for Choosing a Reliable Zero-Turn Mower
Here are a few things to keep in mind:
When looking at the different brands, take into consideration how close your dealers are to you.
Set up a budget and try to stick to that. Don't ask for an amazing machine at a cheap price point, that doesn't exist!
Just like buying a car, make sure they let you ride them and try mowing an area if they have a spot.
Many different machines will have different quality of cut.
Take a look at any accessories that the manufacturers put on the mower.
Avoid decks that also hang too loosely and 'flop' around a lot. Check this by lightly stepping on the deck to get a feel for how much play it has.
Estimate if the deck satisfies your aesthetics and also check online for reputation.
Check whether the mower has the availability of parts.
Carefully read the instruction manual before purchasing.
These points will save you a lot of trouble of going through unreliable mowers.
Price Range of Some Reliable Zero-Turn Mowers
Here are some examples of reliable zero-turn mowers and their approximate price range:
Ariens IKON XD – This zero-turn mower is priced around $3,000 to $4,000.
Husqvarna Z254F – It is priced around $3,500 to $4,000.
John Deere Z335E – This zero-turn mower is priced around $2,500 to $3,000.
Cub Cadet Ultima ZT1 – This zero-turn mower is priced around $2,800 to $3,200.
Toro TimeCutter HD – This zero-turn mower is priced around $3,500 to $4,500.
Worst Zero Turn Mowers – FAQs
What makes a zero-turn mower a "bad" machine?
A bad zero turn mower may have poor build quality, low durability, ineffective cutting performance, and/or unreliable features.
How can I tell if a zero turn mower is low-quality before purchasing?
Read customer reviews and look for models with a good warranty and a reputable brand.
Are all low-priced zero-turn mowers bad machines?
Not necessarily. But you may need to compromise on certain features or build quality to find a more affordable option.
How important is a good warranty when purchasing a zero-turn mower?
A good warranty can provide peace of mind and protect you against manufacturing defects and other issues.
Related Posts: