Who Makes Ariens Mowers: Detailed Brand Information
Ariens company produces Ariens mowers. The company was incorporated in 1933 by Henry Ariens and his three sons. Ariens mowers are produced in Brillion, Wisconsin, USA and Oxford, UK.
If you are a professional landscaper and demand performance and value in a mower, Ariens is just for you. This article will enlighten you on who makes Ariens Mowers, their history, unique attributes, products, and more.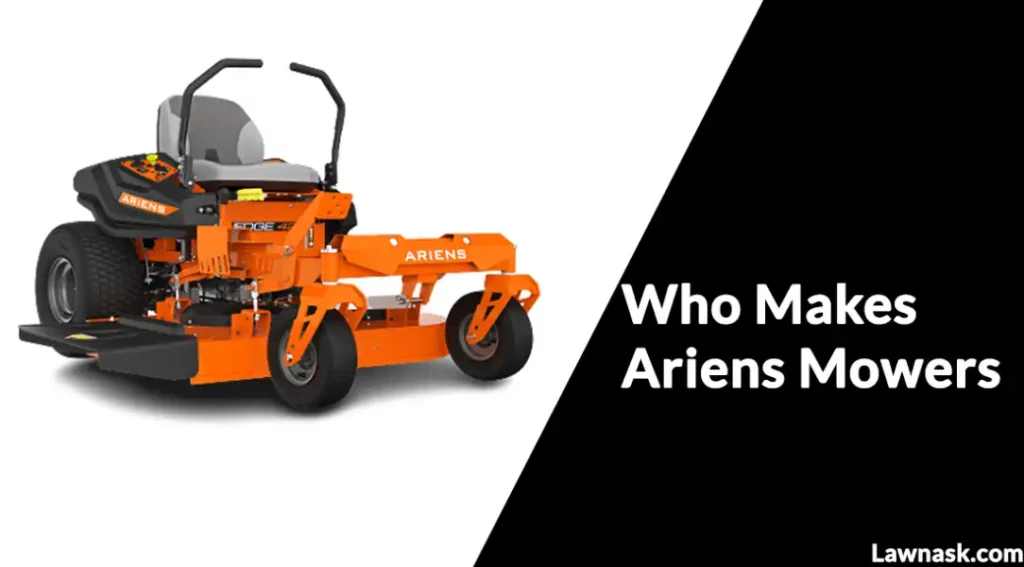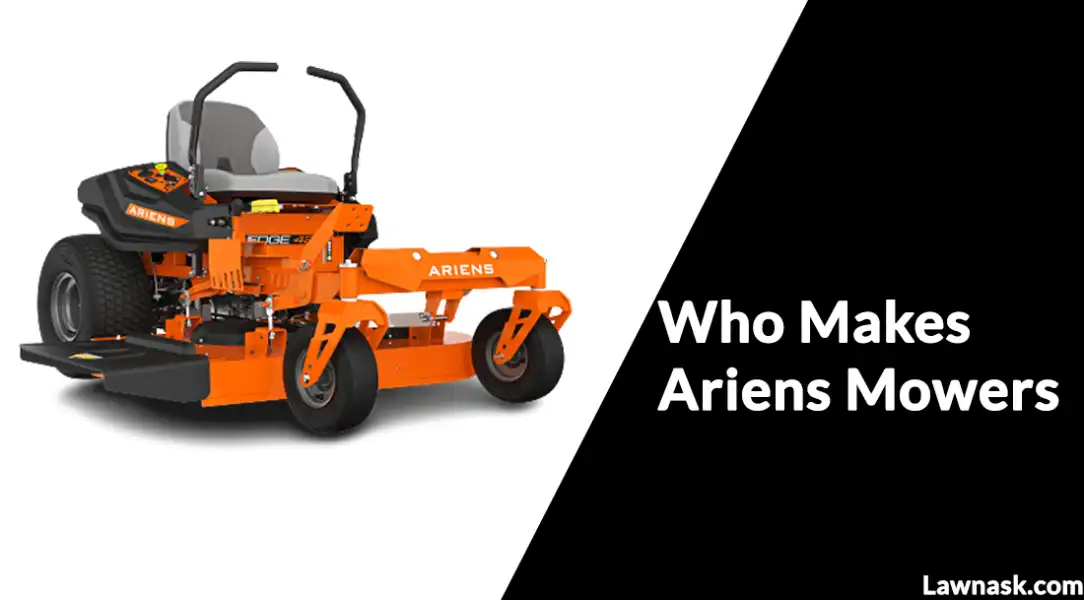 Who Makes Ariens Mowers: The Owners of Ariens Mowers
Just about 90 years ago, Henry Ariens and sons put forward the Ariens Co. It has been the American company producing outdoor power equipment. They're now famous for producing and supplying lawn and garden care equipment.
Before Ariens:
The history of Arien's company started with an iron foundry called Brillion Iron Works. It was the first heavy industry in Brillion, Wisconsin.
In 1893, it started as a family business before building the factory in 1897.
The company became popular and flourished for more than 30 years before being bankrupted in 1929. The company continued operating somehow as the foundry was insolvent.
In 1933, for the first time, Ariens brought Ariens rotary tiller under Ariens company's name.
Their robust and reliable mowers are perfect for managing tough lawn care tasks and are favored by professional landscapers. They source some parts from popular local and foreign suppliers like Briggs & Stratton, Kawasaki, Kohler etc.
Here's the highlights for Ariens company as producers of high quality equipment after 1933:
Ariens Sno-Thro is a successful launch of Ariens Co. Ariens Co. launched Sno-Thro a self-propelled snow thrower in 1960.
In 1974 the company bought New Holland division of the Sperry Rand corporation associated with lawn and garden tractors.
Before the 1980s, Ariens used to focus on residential lawn and snow markets. In 1982, Ariens bought Gravely and started building commercial mowers.
In 1989, Ariens acquired Parker, a commercial and residential turf care equipment producer.
In 2001, Ariens acquired Great Dane which is associated with commercial zero-turn mowers.
They continued and bought Countax in 2011. Countax makes commercial zero-turn mowers. Additionally, Locke Turf a commercial lawn mower producing company and Sno-Tek, a snow blower company also added in the same year.
They also added EFI Engine Technology in 2013 and EFI Holdings in 2018.
The Alabama Metal Industries Corporation a metal product making company was added in 2018.
The company is expanding day by day and still looking for scopes to acquire new companies to help them grow even bigger.
They employ advanced engineering and quality materials to produce durable and high-quality equipment. Through extensive research and development, Ariens guarantees service excellence.
Where Are Ariens Mowers Made?
The Ariens Co. is headquartered in Wisconsin, USA. The mower factories are situated in Brillion, Wisconsin, USA and Oxford, UK factories.
The engines are mainly USA-made but Ariens use some Japanese engines as well, depending on the specifications. They come separately and are assembled in the United States and United Kingdom.
Though Ariens mowers are made in the USA, they are distributed worldwide. It has a powerful network of retailers and authorized dealers in the country and overseas. Ariens takes pride in mentioning that it is all American-made.
The Products and Technology Produced by Ariens
Ariens has a huge network and lineup for product distribution as they have equipment ranging for different commercial and household works.
Ariens mowers use electricity and gasoline as a primary power source. Some mowers come with rechargeable batteries to power them.
Hydrostatic Drive
Many Ariens riding lawnmowers and zero-turn mowers feature hydrostatic transmissions. This technology gives an infinitely variable speed control. This is what gives Ariens its signature smooth ride, easy maneuvering around obstacles and varying terrain.
Kohler and Briggs & Stratton Engines
Ariens mowers are often equipped with engines from reputable manufacturers like Kohler and Briggs & Stratton. They preserve and deliver their reliability and power, ensuring efficient lawn care.
Electric Start
Most Ariens equipment includes electric start systems. It allows users to start their engines with the push of a button. So the difficulty of manual starting is bypassed.
Auto-Turn™ Steering Technology
This is a signature Ariens technology. Some Ariens snow blowers feature Auto-Turn™ technology that simplifies steering by allowing the machine to easily change direction. Just a minimal effort from the operator is needed for this.
RapidTrak™ Technology
Some of the Ariens snow blowers also incorporate RapidTrak™ technology. It combines the benefits of both wheel and track systems for improved traction and maneuverability on various snow-covered surfaces.
Ariens AX® Engine
Ariens has developed its own engine, the Ariens AX®. The special thing about it is the design which provides reliable and efficient power, completely compatible with the needs of their equipment.
Remote Chute Control
Many Ariens snow blowers come with a remote chute control. You can adjust the direction and angle of the snow discharge chute without leaving the your position.
Ariens' EFI (Electronic Fuel Injection) Engines
Ariens models that feature EFI engines provide more precise fuel delivery. It not only gives better fuel efficiency, but also reduces emissions, and improves performance.
Self-Propelled Systems
Ariens walk-behind mowers often come with self-propelled systems that make pushing the mower easier.
Quick-Turn Technology
This is a feature in zero-turn mowers. It gives sharp and precise turns for efficient lawn mowing.
Clearing Width Adjustments
Ariens snow blowers often have adjustable clearing widths. It allows users to adapt to different snowfall depths and conditions.
What Types of Engines Do Ariens Mowers Use?
Ariens mowers are powered by:
Kawasaki: Ariens often use Kawasaki engines to run a few mowers. Kawasaki FR-651V, Kawasaki FR-691V, Kawasaki FX-730V engines are used in many Ariens mowers.
Briggs & Stratton: Briggs & Stratton engines are used in some of the mowers made by Ariens. These engines are dependable and simple to maintenance.
Honda: Honda engines are used in several Ariens mowers. Honda engines does minimal pollution to the environment with an excellent mileage.
Ariens: Ariens makes some of their own engines for their mowers. Ariens 764CC engine is one of them. This engine in used in some of the IKON series lawn mowers.
Tecumseh: Tecumseh is an American engine making company and they stopped making engines in 2008. Ariens used Tecumseh engines in many of their mowers till 2009.
Ariens Mowers Price List
| | |
| --- | --- |
| Ariens Mower Models | Price range |
| Walk-behind mowers | $199.00- $799.00 |
| Zero turn mower | $3,499.00- $11,999.00 |
Related Post: Ariens Vs Gravely: Choosing The Right Mower for Your Garden
Does Ariens Mower Provide Warranty?
Yes, Ariens provides a warranty for its mowers. The warranty protocol depends on its models and regions.
Usually, Ariens mowers come with a 2–5-year warranty service. Also, you will get a warranty on its decks and other parts.
As different warranty coverage comes for different parts, I will advise you to look at their official website to learn more. As Ariens use powerful and durable engines, the engines have long-term warranty coverage
Frequently Asked Questions (FAQs)
Where can I purchase Ariens mowers and outdoor power equipment?
Authorized Ariens dealerships, home improvement stores, and online retailers. You can use Ariens' official website to find a dealer near you.
What is the difference between a riding mower and a zero-turn mower from Ariens?
Riding mowers are better suited for larger, more open lawns. Zero-turn mowers, on the other hand, provide good maneuverability and are ideal for tight spaces and intricate lawn layouts.
How do I maintain my Ariens mower for optimal performance?
Regular maintenance is crucial. This includes changing the oil, cleaning the air filter, sharpening blades, checking tire pressure, and lubricating moving parts. Refer to your owner's manual for a detailed maintenance schedule.
Can I use Ariens snow blowers for heavy snowfall?
Yes.
Are Ariens mowers equipped with safety features?
Yes. Some are, operator presence controls, blade engagement safety systems etc.